Verdult King Tut Gicleé Edition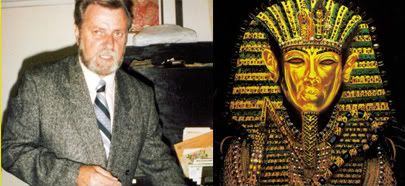 Recognized world-wide for his famous renditions of the treasures of King Tut, for the first time ever, we are pleased to introduce you to the King Tut Gicleé Series.

The limited edition and rare Gicleé series features fine quality canvases of select works from the Tut Series.

The Gicleés were meticulously created after the original works of the Verdult Tut Series. They are created on canvas and done in a limited edition of 100. The Gicleés have the corporation-approved Verdult facsimile signature printed below the image.

Own a great art piece at an affordable price. This is your chance to own an excellent work of art from one of today's most collectable artists at a exceptionally affordable price.

Each Gicleé features amazing, and exciting color tones in deep rich hues. The works are elegant and striking pieces making a fantastic statement anywhere. The Gicleés are in new mint condition and are highly desirable for collectors. The Gicleés retail for over $14,500.00 and they can only be found here and are offered at a special featured price. The Verdult Tut Gicleés would be perfect for any elegant home, office, restaurant or place of business. The best deal going!
Buy Now. At check out Select your Gicleé -->